HOW TO SHOP ON ZALA.BT
Zala.bt is a popular online shopping website where you can buy a wide range of products. In this guide, we're going to show you how to buy something from zala.bt for the first time.
YOU WILL NEED:
1. A phone/ computer with internet connection
2. Debit / credit card
FOLLOW THESE STEP-BY-STEP INSTRUCTIONS ON HOW TO USE ZALA.BT
Step 1: Go to the Zala.bt website.
Step 2: If you're just browsing, click on one of the categories on the left hand side of the screen to see what's available. If you know what you're looking for, type the name of the item in the search box along the top of the page and click the BLUE button
# Once you are on the product page which you intend to buy, click on the big blue "Add to cart" button.

# If you wish to add more items you can keep on adding your products by going through the list of products displayed on our website.
# Once done with adding all your desired products, you will see "Item added to your shopping cart. View cart/Check out!" in green tab.
# Click on the "View Cart" and you will be redirected to your cart.

# Herein, you can review the products you have added to your cart and if you wish to proceed, click on the big blue "Check Out" tab.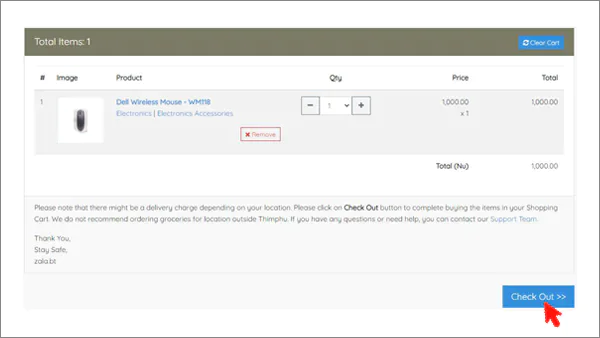 # As you click on "Check Out" you will be redirected to "User Login Page"
# If you are shopping for the first time, you can click on "Register for free" written in blue under the blue "Login" tab.
# Under the "New Account Details" fill in all your information and click on the blue "Register" tab.
# Once you are registered as a customer zala.bt, you will be redirected to the "checkout page"
# On the checkout page, you will see the payment option and the delivery address details.
# All you have to do is, select the "mode of payment" and the click on "Confirm Purchase".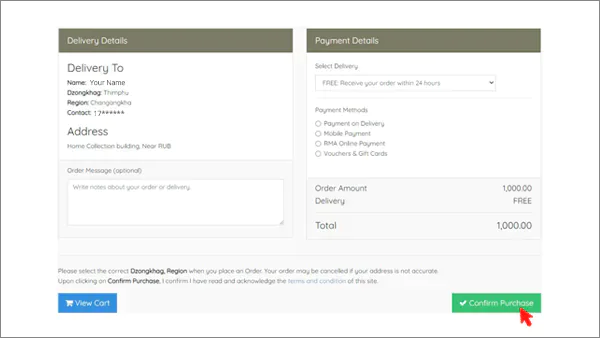 # Once confirmed, you will received your order number and the delivery option la.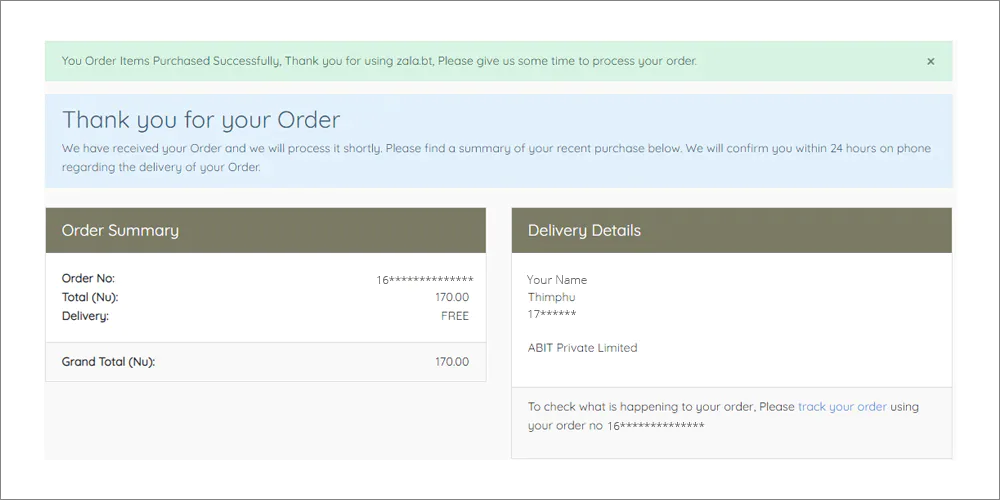 Edited:
Giant
Feb 3, 2022 06:27 PM